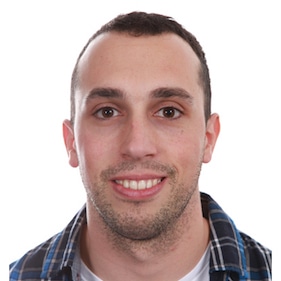 Hi there! I'm Alex Jover, a passionate FullStack JavaScript developer and instructor at Egghead.io from Spain. I co-organize Alicante Frontend and participate at other meetups and conferences. You can find me on twitter as @alexjoverm, writing here or working on open source and side projects.
I'm software craftmanship, architecture, patterns and best practices practicioner. Although, when it comes to coding, I'm mainly focused on Javascript and all its ecosystem. TypeScript lover. Interested on the human side of coding.
Open source
I run some open source projects, with hundreds of Github Stars and more than 20K monthly downloads:
I'm part of some Github organizations and contribute in other projects. Some of my PR landed on repos such as:
Public speaking
Interests
I'm in continuous-learning mode, specifically for modern stuff. Some fields where I worked with:
General craftmanship stuff: FP, FRP, DI, IoC, TDD, BDD…
Continuous improvement, agile, workflows and productivity
Typescript, Vue, Angular, Redux, RxJS, Webpack, Ionic… Modern frontend stack
Sass, PostCSS
Nuxt, Angular Universal
Node, Express, Loopback, FeathersJS, APIs
Microservices, Docker
SQL, NoSQL, ElasticSearch, Redis, Neo4j
Hexo
GraphQL, ApolloStack
Others that I haven't touched yet, but interested in:
Other modern languages: Elixir, Haskell, Go…
PWA
PouchDB
More DevOps stuff
Spare time
I love to meet with friends, family, travel, getting lost in the nature, practice body combat, running, and spend time with my lovely cat.